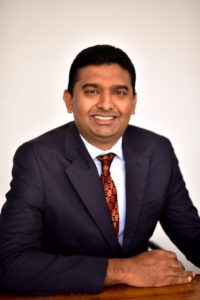 An Enthusiastic leader with extensive experience in Banking, Finance and Operations.
Current Designation:
Managing Director of the ANZ Pacific Operations and Pacific Chief Operating Officer.
Company Name:
ANZ Pacific Operations
As Managing Director I oversee the resposibility for all ANZ's operational functions across 12 countries in the Pacific. I report to the COO New Zealand and also Pacific Regional Executive. I am a member of the Pacific Leadership Team.
Successes and Achievements:
Graduate of ANZ's Pacific Talent Program, 'Lead The Future'
Alumnus of Leadership Fiji and Emerging Pacific Leaders Dialogue
Senior Associate Member of the Financial Services Institute of Australia
Member of the Australian Institute of Company Directors . Received the 'Order of Merit' (2017)
'Governors Award' from Reserve Bank of Fiji (2014).
'Peoples Person Banker' and 'Life Time Achievement' award from Reserve Bank of Fiji (2018)
Sworn in as Commissioner of Oaths – High Court of Fiji
Graduate of the Aspen Institute for Executive Leadership Seminar on Values, Good Leadership and Good Society – Colorado, USA
Personal Attributes:
Passionate for work which is balanced by my priority for family and the community.
Interests:
Sports, particularly rugby and soccer and I have a keen interest in leadership history and development.