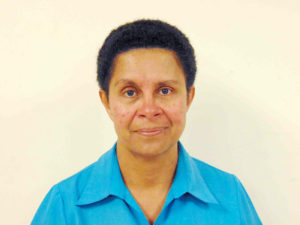 A highly self-motivated "adaptive leader" with strong administration skills and loves to do more for the community, country and the world.
Company Name:
Suva Physio Centre
As Director and Board Member to many organizations, my support team include my family and my friends who make up the strong foundation which keeps me going. I am responsible for overseeing targets are met within the various organizations. Keeping on top of things and learning to adapt with the everchanging society we live in.
Current Board Membership:
– Oceania National Olympic Committee Medical Commission 2012-2020
– Fiji National Sports Commission Board Member 2013-2020
– Oceania Rugby- Independent non-elected Women's Director 2016-2019
– FASANOC Vice President 2017-2019
– World Rugby Council – Oceania Women's Representative 2018
Personal Attributes :
100% dedication to anything I do, Scientist, humanitarian, high integrity, fun loving and courageous.
Interests :
Strategic Planning Management
International Relationships